Poornima Ramesh, who finished her dissertation in Tubingen in December 2022, has a clear vision for her future career: "I want to work on exciting and challenging machine learning problems that are meaningful and that have a real impact on people's lives." Her choice to fulfil that goal was to join IDinsight, an organization that uses a wide range of data and evidence tools to support development sector decision makers across a wide range of sectors, including agriculture, education, health, governance, sanitation, and financial inclusion. During a video call, Poornima talked about prevalent challenges in countries like Kenya and India, such as remote geographical regions, poverty, heat and drought, and educational opportunities that are difficult to access.  
Ramesh grew up in Chennai, a city of 9 million people in south-eastern India. The 27-year-old knows from personal experience how important a good education is. She comes from an educated family – her mother is a translator, her father an insurance officer. Millions of other children on the subcontinent, however, have little to no access to schooling. "The pandemic made the situation even worse, because schools were closed due to the risk of infection, but then didn't open up again when Corona was over," she says. And there are countless other reasons why girls, in particular, are often denied schooling: too few schools in rural areas, parents in poverty, early marriages.  
Empowering children to learn with data science
At first glance, children's educational opportunities appear to have nothing to do with Ramesh's professional passion, machine learning. But machine learning can be applied in a wide variety of settings. During a three-month internship at IDinsight in India, Ramesh helped the team to analyse a number of different data sets to calculate where children in rural areas are at an increased risk of being excluded from schooling. Out of 200 girls in a village, for example, do only 20 go to school? Is the school simply not being attended, even though there is still capacity for more students? 
"Data science can help an aid organization identify the reasons and work with the state to take corrective action," says Ramesh. "Often there are very simple reasons that prevent children from attending school: for example, is there no safe route to school or is the school too far away? Is there a lack of toilets or lighted streets?" The researchers at IDinsight use their machine learning skills to filter out these underlying causes from the data.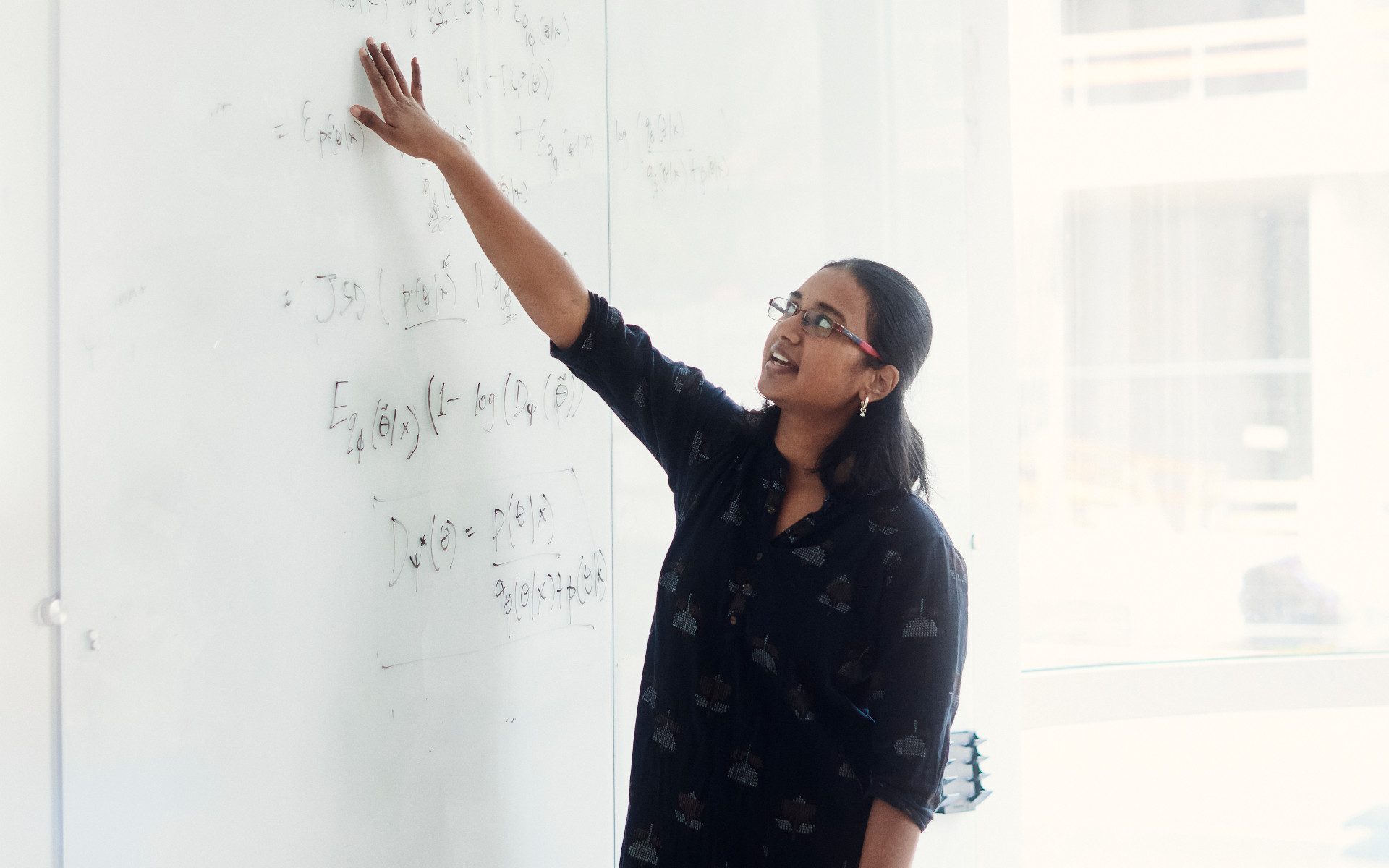 Ramesh spent five years developing her knowledge in Prof. Dr. Jakob Macke's lab at the University of Tübingen. The goal of Macke's Lab is to accelerate scientific discoveries through the application of machine learning. The group aims to develop computational methods that can help scientists use their data to improve theoretical models. "To that end, we collaborate with experimental researchers from a wide array of disciplines," Ramesh says. 
Ramesh's research explored a number of different questions. In one example, she helped develop an algorithm that can trace the surface and structure of the ocean floor based on wave motion. "It might become one puzzle piece in predicting tsunamis," she says. Having a better knowledge of the ocean floor allows for better calculations of the behaviour of giant waves: where will they encounter resistance? Where are they accelerated and amplified? Which coastlines will the waves hit at full force? On another project, Ramesh investigated how the brain processes visual stimuli.  
A desire for meaning
Ramesh learned an incredible amount in Tübingen, researching and teaching and writing her doctoral thesis. Her experiences there have made her into the scientist she is today. "I felt very happy there and made many friends," she says. But she always felt there was something she couldn't quite satisfy with her work here – her desire to make a meaningful contribution. "Despite enjoying the day-to-day work in science, I still sometimes had the feeling that at university, it's about who publishes the most papers and who publishes in which journal." This feeling became even stronger during the Corona-Lockdown, as she sat for weeks alone at her computer watching the effects of the pandemic play out in structurally weaker countries such as India. She became preoccupied with the question of whether, "what I'm doing in here [is] really helping people out there?" And it became increasingly clear that she couldn't answer that question with a resounding "Yes!", at least not to the full extent that she desired.  
It took the young researcher a long time to find her place in the world. For many people, the next step after graduation is finding a position in the sciences or in the industrial or technical private sector. But Ramesh didn't see her future in either the profit-oriented economy or in academia. And so, she chose a different path. "Although I appreciated the support of my fellow researchers and supervisors, the safety and security of a stable job in the IT-industry didn't appeal to me." Nor did working for a large company like Meta or Google in a job that might be quite attractive to others. There was too little friction involved, and not enough of a fight to do good.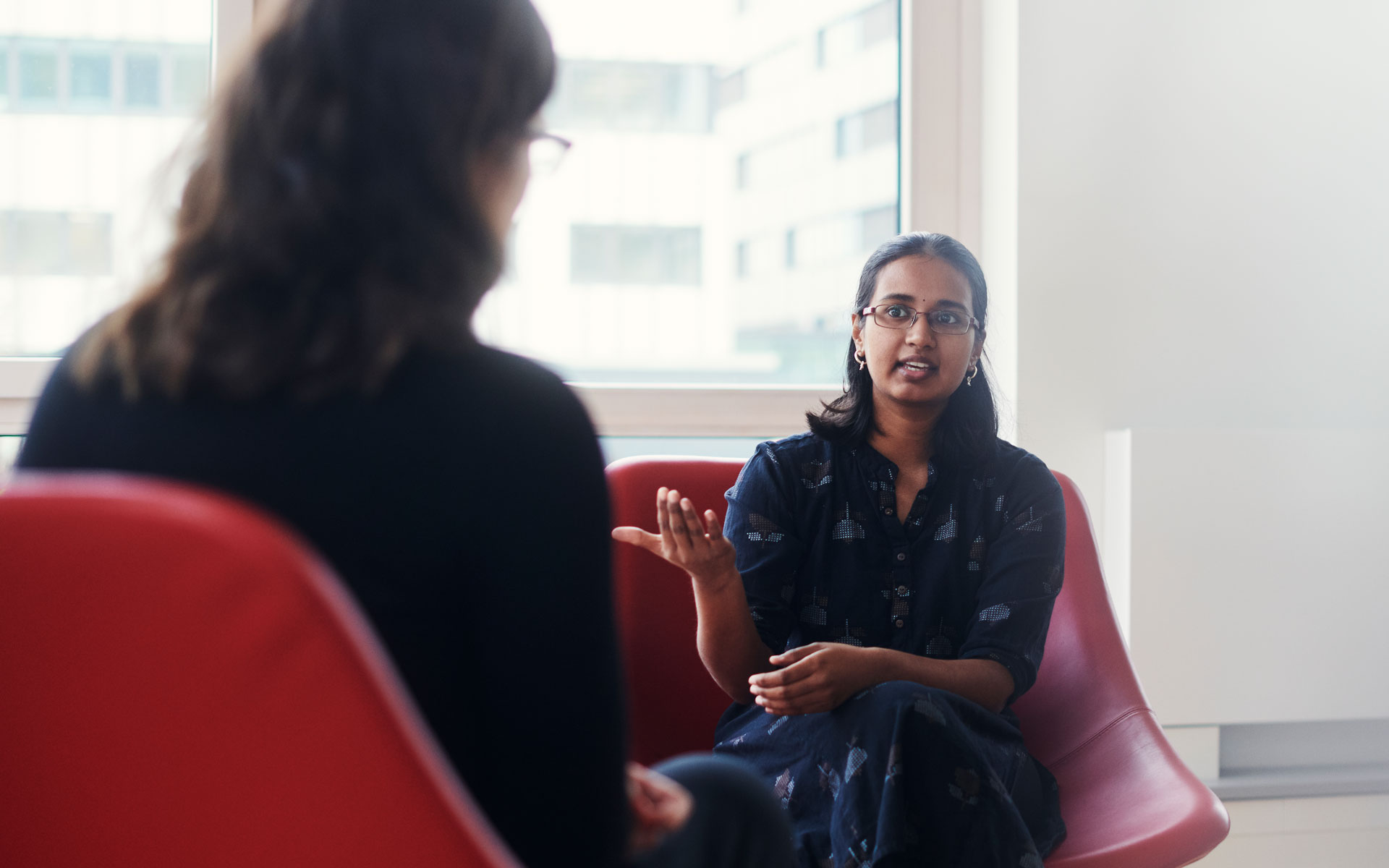 From the Neckar to the Tropics
As a result, Ramesh made the decision that her future lies in Nairobi. IDinsight, where she had already worked as an intern, also has an office in Kenya. She has been working there since March 2023 developing models to help the organisation identify which projects have the highest potential of making a social impact. It is an optimisation problem that machine learning might be particularly good at solving.
She relishes the opportunity to move to another continent, to an unknown country. She loves facing new experiences and not getting too comfortable. And now, she will pave her own way and choose her own path, even if it might not be easy for her, "because I am actually very shy and it's hard for me to make new friends or find my way in a new work environment." But precisely such challenges excite her.
Nairobi reminds her a lot of India. "It has the same hustle and bustle, the same liveliness," Ramesh says. Moving from Tübingen to the capital of Kenya, from a town of 90,000 to a metropolis of 4.5 million, from the Neckar to the tropics, was a big step for her. And it was a step that just felt right.
Translation to English: Fortuna Communication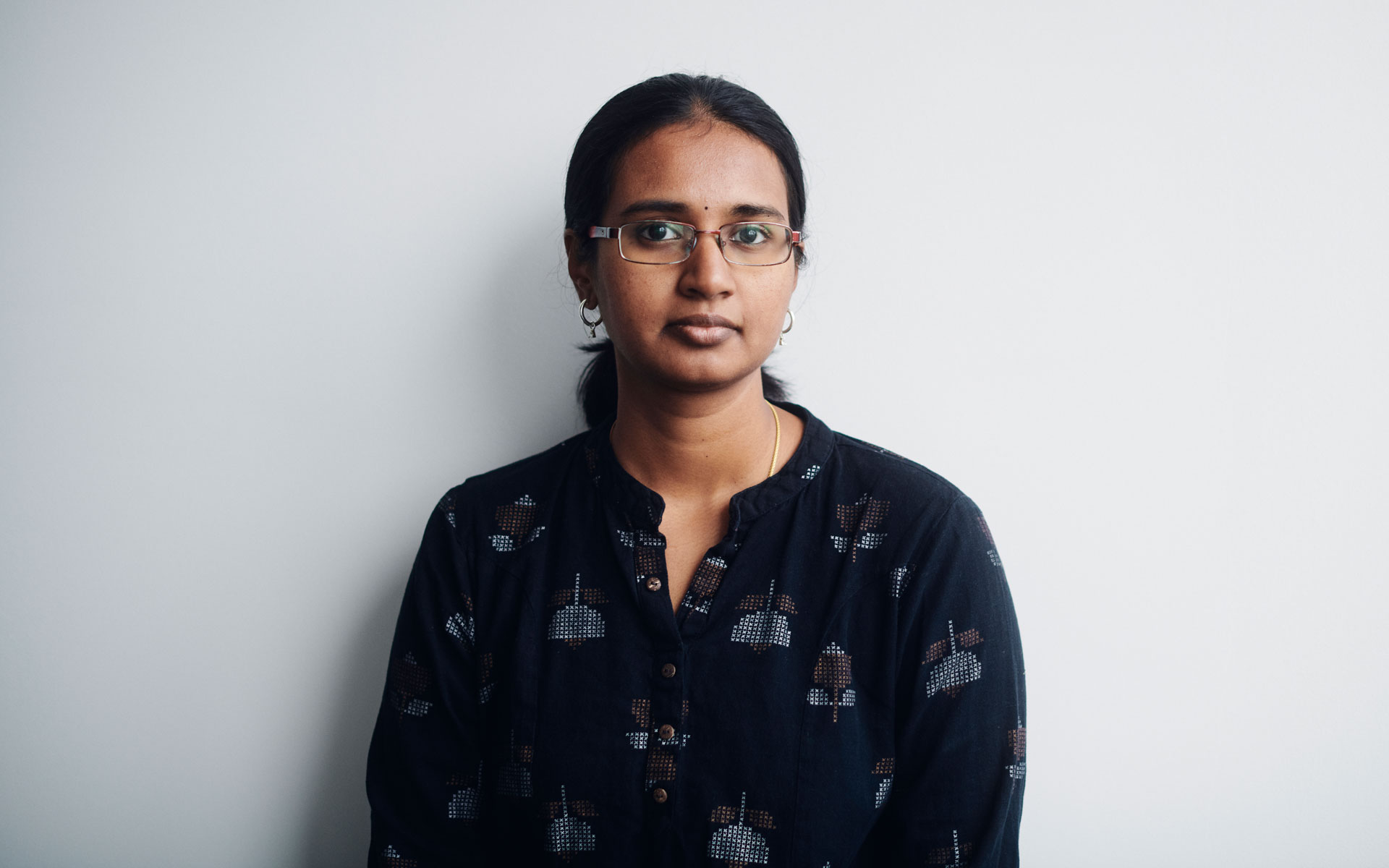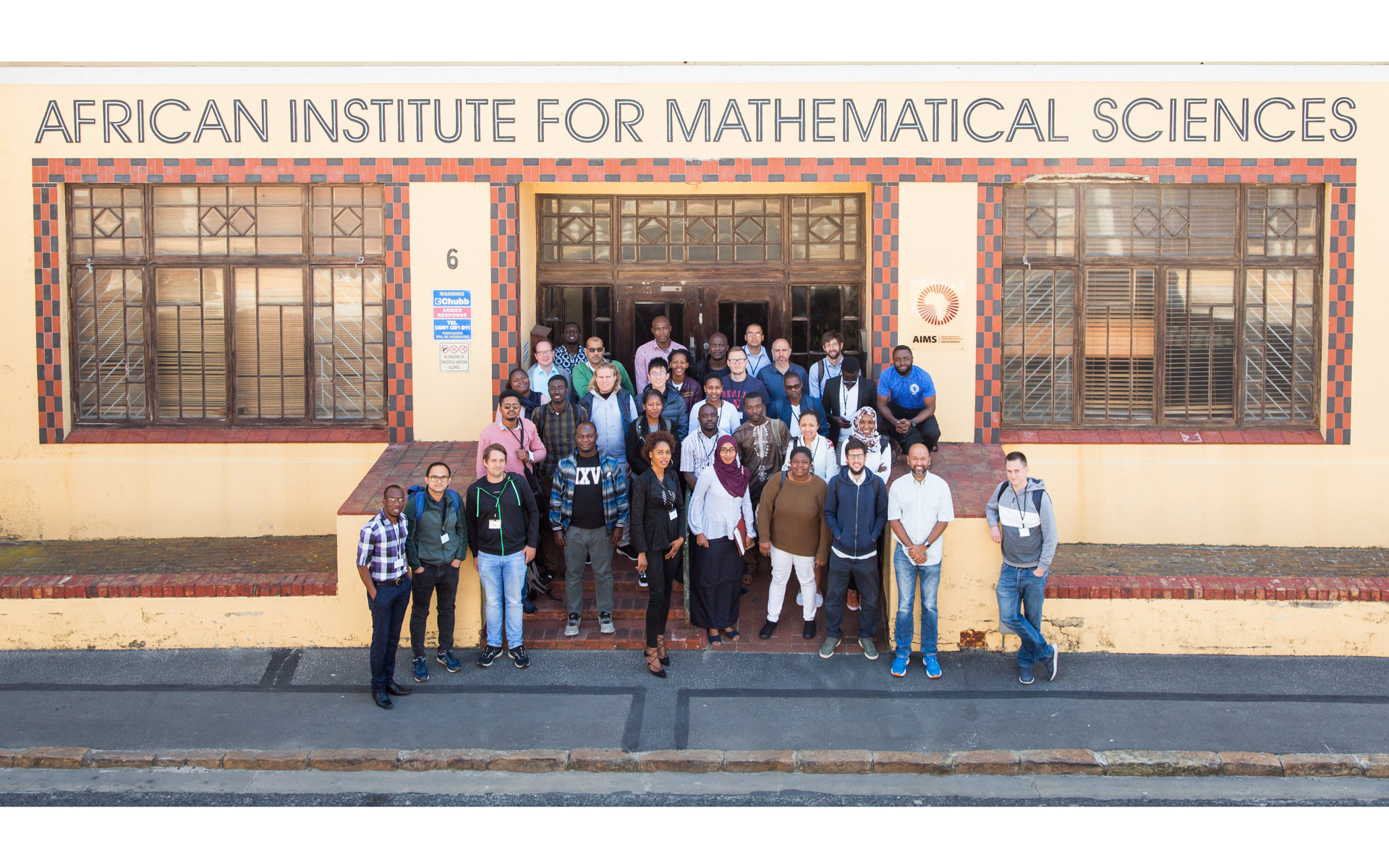 Research in machine learning and data science in and from Africa has the potential to play a more significant global role and faces unique challenges. The pan-African network of AIMS (African Institute for Mathematical Sciences) and its postgraduate programmes prepare young Africans to contribute towards this goal.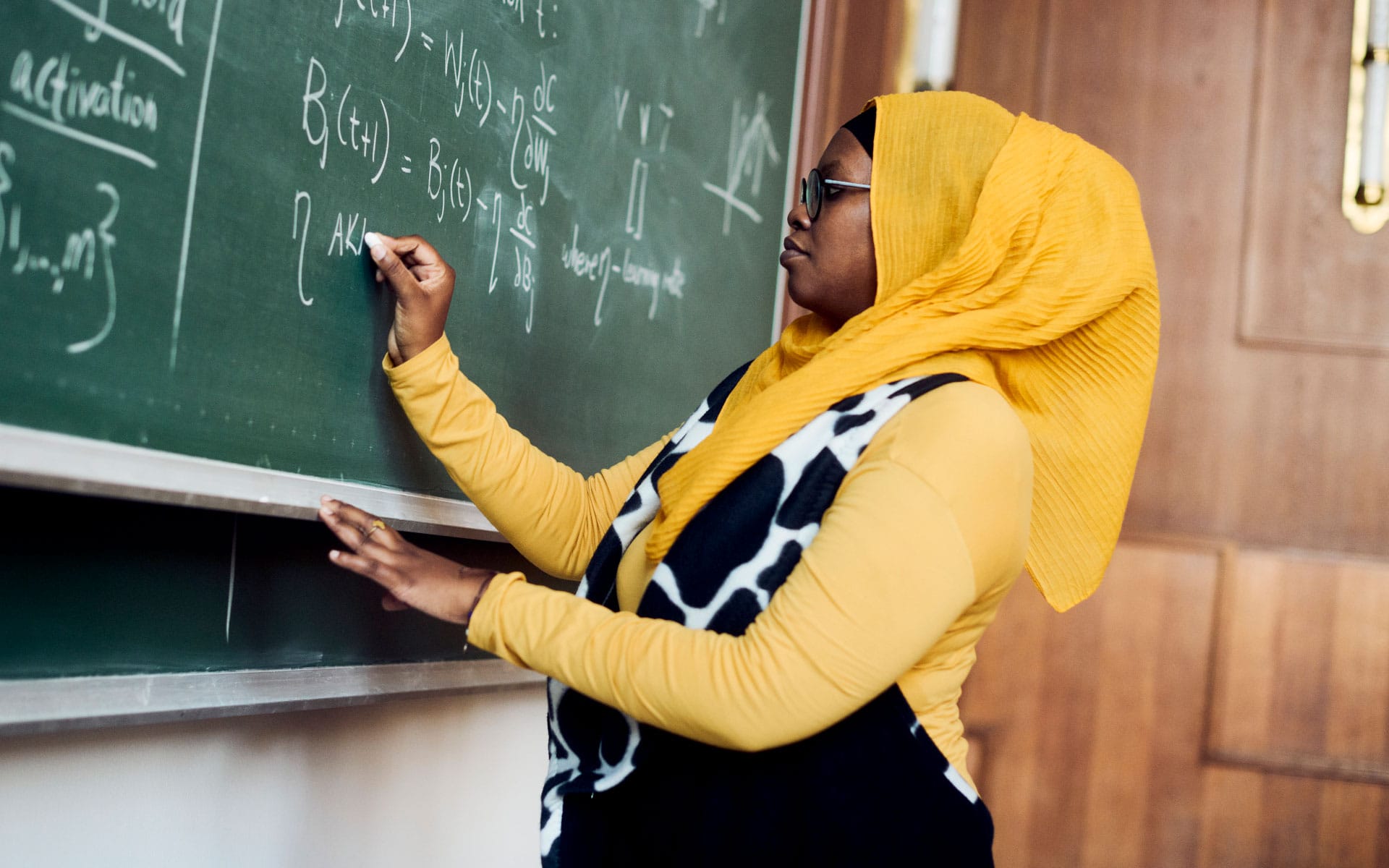 Different perspectives advance research. Yet Africa is considered all too rarely in this context. A fellowship program for young researchers aims to change that. It brings five talents from African countries to Tübingen to spend half a year working on research projects in machine learning.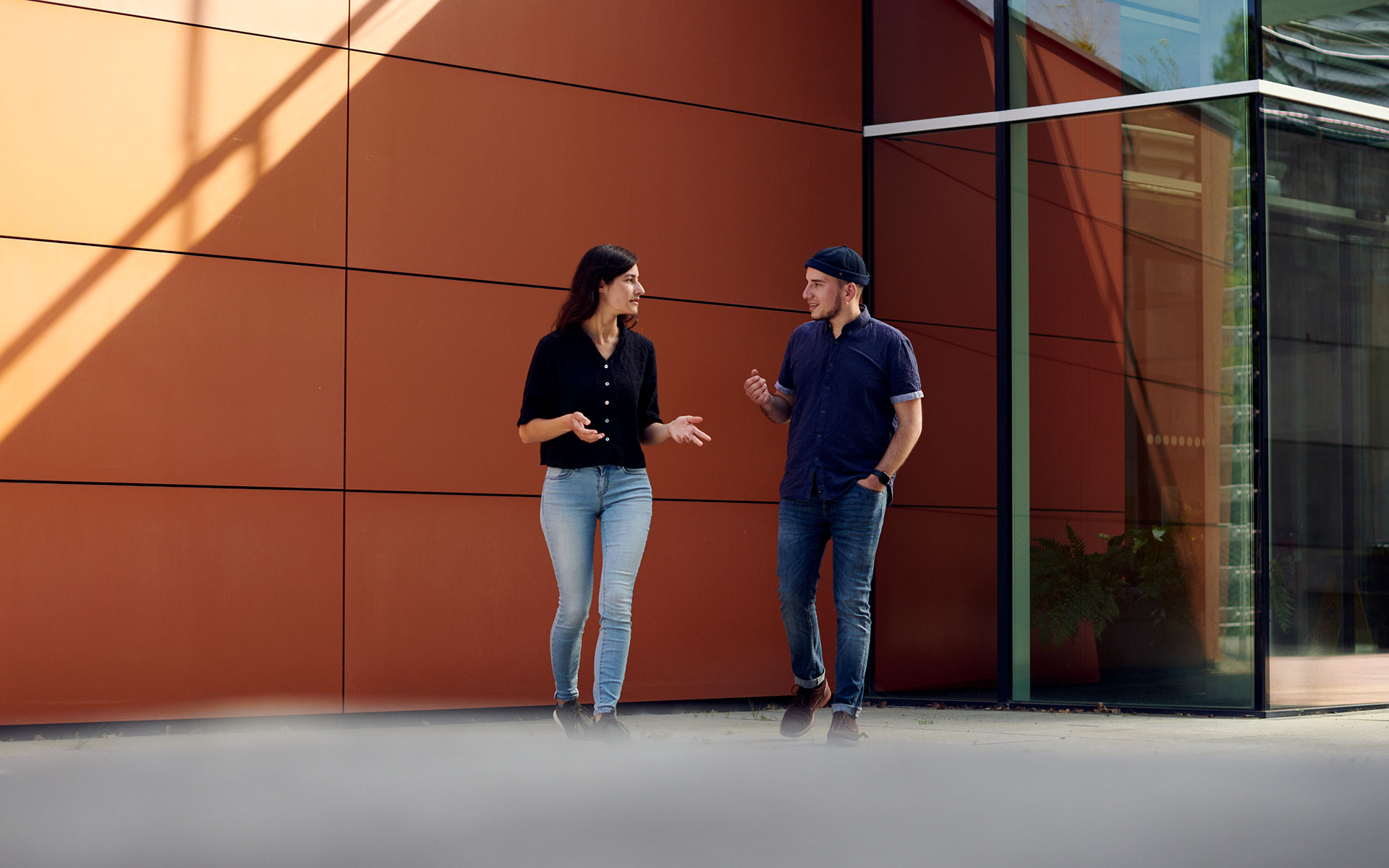 Artificial intelligence (AI) and democracy have many touchpoints. What is unclear, however, is whether AI will strengthen or weaken democracy in the long run. It is about time that we, as researchers and citizens, get more involved and develop ideas for a digitally competent democracy together.